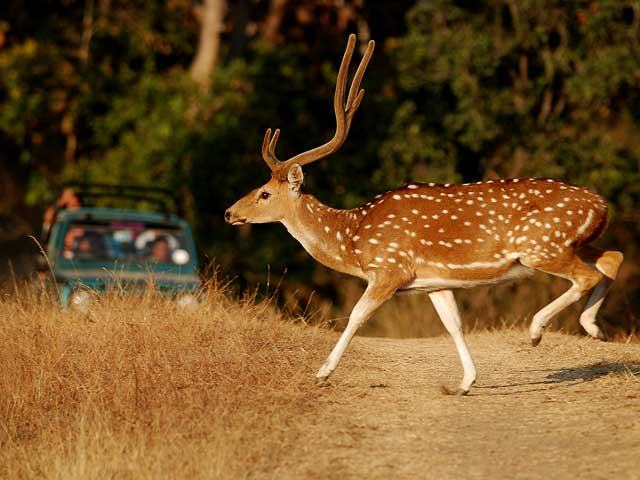 GIR National Park Safari - Gujarat, India
Starting from INR 11000
The Gir National Park and Wildlife Sanctuary (also known as Sasan-Gir) is a forest and wildlife sanctuary in Gujarat, India. It is sole home to Asiatic Lions in the World. It was established in year 1965 with total area of 1412 sq km. Gir National Park is divided into two parts Gir Wildlife Sanctuary and Devalia Safari Park which is also called as Gir Interpretation Zone.
Duration

Group Size

Difficulty

Season
GIR National Park Safari - Gujarat, India
Gir National Park is located in Junagadh district of Gujarat. The forest area of Gir was the hunting grounds of the Nawabs of Junagadh. However, faced with a drastic drop in the lion population in Gir, Nawab declared Gir as a "protected" area in 1900. The 14th Asiatic Lion Census 2015 was conducted in May 2015. In 2015, the population has been 523 (27% up compared to the previous census in 2010)
Devalia Safari Park remains closed every Wednesday. And the overall park is closed in monsoons i.e 16th June to 30th October. The peak season for safaris start from November and ends in June.
Gir boasts of dry deciduous forests with grassy meadows and shrubbery. More than 400 species of plants are recorded here. Teak is majorly found along with different species of Acacia. Another flora seen here is Jamun, Ber, Karanj, Banyan etc. There are also areas of the park with open scrub and Savannah-type grassland.
The most-sighted animal in the park, the Chital, or Indian spotted deer, inhabits the dry and mixed deciduous forest, with a population of over 32,000. Other deer species seen are Sambar deer. Antelopes are also seen here like Chinkara, Nilgai, Chausingha etc.
Asiatic Lion (Panthera leo persica) was once found all over South and Southeast Asia. Posts 19th century, the population declined alarmingly due to loss of habitat, hunting, and destruction of forests until only 20 individuals were recorded. The conservation efforts of Nawab of Junagadh brought back lions to life and today there are about 525 lions in Gir. It is listed as Endangered species by IUCN.
Asiatic lions are slightly smaller than African lions. Adult males weigh 160 to 190 kg (350 to 420 lb), while females weigh 110 to 120 kg (240 to 260 lb). The height at the shoulders is about 3.5 ft. The most striking morphological character, which is always seen in Asiatic lions, and seldom in African lions, is a longitudinal fold of skin running along its belly. Only male lions boast manes, the impressive fringe of long hair that encircles their heads
One can either enjoy the safari in Gir National Park or Devalia Zone.
Safari booking at Gir National Park is controlled by the Dept. of Forest, Gujarat (Govt. of India). One has book the safari permit online. All the detail of Travelers must be filled/checked in boxes asked in detail form. Proof details must be entered with valid identity cards.
Gir Jungle Trail: Monday to Sunday
Morning: 6 AM to 9 AM and 9 AM to 12 PM
Evening: 3 PM to 6 PM
Devalia Safari Park :
Morning: 8 AM to 11 AM
Evening: 3 PM to 5 PM
The gypsy charges or vehicle charges are separate and one has to pay differently.
The tourists are not allowed to get down from the vehicle throughout the safari. A set of rules and regulations exists for tiger safari and the park guide is aware of that. One has to follow his instructions in order to follow the regulations.
For the gate entry, one needs to produce identification documents of the tourists like passport/driving license/ pan card etc. For the foreigners, the passport in the original has to be shown.
Nearest Railway station: Junagadh (55kms) Rajkot (156kms)
Nearest Airport: Rajkot (156kms)
The tour package inclusions and exclusions at a glance
Whats included in this tour
Items that are covered in the cost of tour price.
Pickup and Drop in A/C Vehicle ex-Rajkot or Ex-Junagarh
Accommodation in Resort on Triple/Twin/Single Sharing Basis in AC Rooms
All Meals at Gir National Park
Lion Safari in open gypsy
All Taxes and Safari Permits
Government Service Tax
Whats not included in this tour
Items that are covered in the cost of tour price.
Anything not mentioned in the inclusions list; e.g. Train/ Air travel, Personal orders, Camera charges, etc.
Day 1:

Click here to expand

Pick up from Rajkot/Junagarh at 07:30 am and transfer to Gir national park in a private car. Check-in and rest. After Lunch Gear up and Leave for 1st Wildlife Safari. Evening Back to Resort. Dinner. Lights off and the day ends.

Day 2:

Click here to expand

Early Morning Have Breakfast and Leave for 2nd Wildlife Safari. Alternatively, you may carry your breakfast on safari only to save on safari time. Post safari back for Lunch. After Lunch Leave for 3rd Wildlife Safari. Evening Back to Resort. Dinner. Lights off and the day ends.

Day 3:

Click here to expand

Early Morning Leave For 4th Wildlife Safari. Check Out luggage. Enjoy the delicious Lunch and Post Lunch Leave For Junagarh/ Rajkot airport/ junction by Private Vehicle.
Accomodation
Large numbers of options are available for accommodation. Right from budget stay to 4 star luxury resorts are available for tourists. The forest department dormitories and rest houses are also available.
Budget hotels: Gir jungle lodge, The Gir Resor, The Lords Gir etc.
Luxury hotels : Lords resort, Asiatic Lion Lodge Lion Safari Camp etc.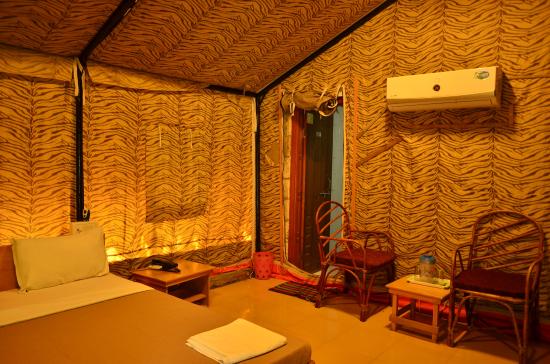 Essential
It is mandatory to carry the original government-issued any valid ID cards for Indian nationals and original passports for foreign nationals.
Sunglasses, a hat, and sunscreen lotions.
T-shirt, shirt or blouse - long sleeves and collars help to protect from the sun and mosquitoes (Neutral or Non-bright colored)
Comfortable walking shoes (or boots) and socks.
Preventative pharmaceuticals.
Refund
Life is unpredictable and we understand that sometimes you have to cancel or change your trip dates and it is our endeavor to make it as easy as possible for you. However, please understand that we plan everything including guide fees, permits, accommodation and ration in advance. Therefore, any cancellation means inconvenience and certain losses to the people involved in various stages of the program. Keeping that in mind, our cancellation charges are as below,
Cancellations prior to 30 days from the start of the event: Full refund as cash.
Cancellations between 30 days and 15 days to the start of the event: 50 % refund as cash.
Cancellations less than 15 days to the start of the event: No refund.
Cancellations will be accepted only by email.
Note: We reserve the right to cancel a program before departure in the event of logistical problems arising due to natural calamities, strikes, wars or any other circumstances that make the event inadvisable. In this case, we will refund 50% of the event fees.