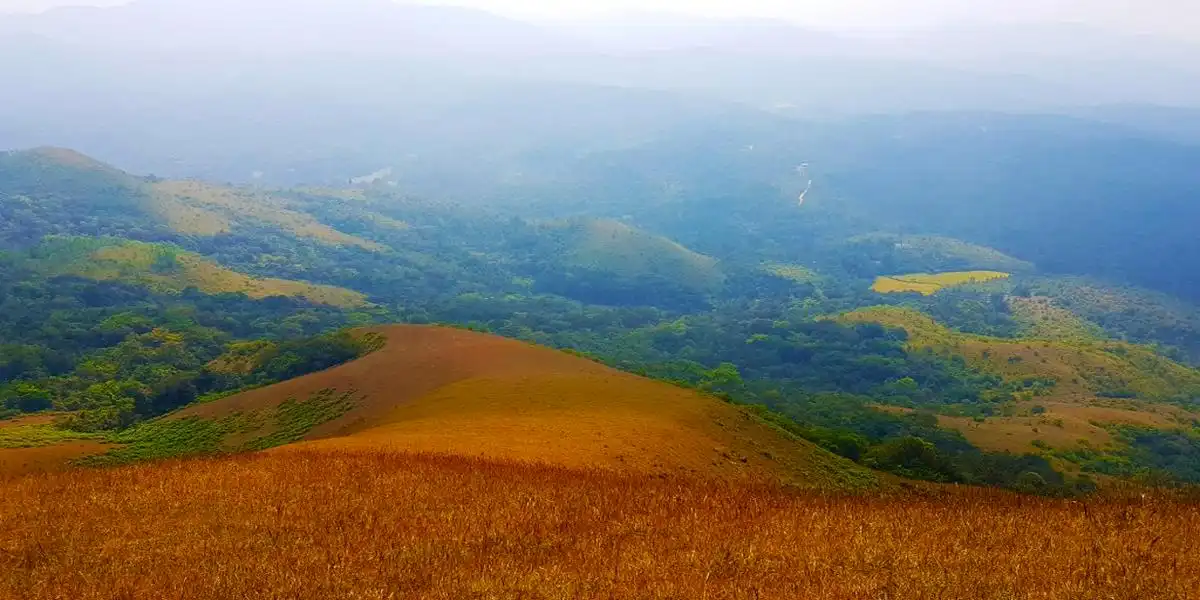 Bisle Ghat and Sakhleshpur Road Trip from Bangalore
Starting from INR 8500
Bisle ghat and Bisle viewpoint is one of the un-explored (& upcoming) tourist destination in Karnataka. Located in the Western Ghats and within Bisle reserve rain forest area, is considered a perfect weekend getaway from Bangalore for a 3 day trip. It is one of the top adventurous spots in Karnataka and among the popular Sakleshpur Tourist Places. Our curated trip takes you through the beautiful spots including lovely homestays with lot of activities like trekking, nature trails, bon-fire in nights etc.
Duration

Group Size

Difficulty

Season
Bisle Ghat and Sakhleshpur Road Trip from Bangalore
Bisle Ghat is part of South-Western Ghats and is situated between Kukke Subrahmanya (a Hindu temple) and Sakleshpura (20 km from Kukke Subrahmanya and 55 km from Sakleshpur in Karnataka. One of the famour tourist point is the Bisle Viewpoint (about 5 Km from Bisle village). One can get the beautiful and astonishing views of three mountain ranges including Kumara Parvatha, Pushpagiri and Dodda Betta from the Bisle Viewpoint. The highlight of this viewpoint is that the view has a valley, with Giri river separating the beauty viewpoint and these mountain ranges. The forest department has also created a shelter for tourist to sit, relax and enjoy the visually breath-taking view (pics in gallery). Besides breathtaking views, it is also a perfect destination for the trekkers. Bisle Reserve Forest remains protected and unexploited as there is no human occupancy in it. Travelers and tourists gets to enjoy variety of flora and fauna, along with spotting of some diverse wild animals like peacocks, monkeys, spotted deer, and elephants while passing through the reserve forest. Bisle Viewpoint offers an unforgettable time for nature lovers in Sakleshpur district. **Trip Summary** - No.of Days: 3 - Region: Bisle Ghat, Sakhleshpur district, Karnataka - Season: All throughout the year (but monsoon season, July & Aug, can be tricky) - Difficulty Level: Easy **How to reach Bisle Ghat** By Air: Bisle Ghat (Sakhleshpur) is approx. 270 Kms from Bangalore airport. One can reach Bangalore from any of the Indian cities as Bangalore is well connected by direct flights to almost all the major cities in India. Another option is to reach Mysore and from Mysore it is only 150 Kms By Train: Mysore or Bangalore or Mangalore are 3 main cities which are close to Bisle ghat. One can take train combination to reach any of these cities and then arrive Bisle ghat through road By Road: Well connected to 3 main cities Mysore or Bangalore or Mangalore, one take bus or book private cabs (or self-driven options like Zoomcar or Drivezy from city like Bangalore) and reach Bisle ghat. It will take approx. 6 hrs to reach from Bangalore or Mangalore and approx. 3 hrs from Mysore.
The tour package inclusions and exclusions at a glance
Whats included in this tour
Items that are covered in the cost of tour price.
Pickup and drop to the place of your choice
Three Meals a day - Breakfast, Lunch, Dinner.
Amenities at Resort and homestays - Barbeque, Volleyball, Shuttle Badminton, Trekking, Campfire.
Sightseeing mentioned in the itinerary.
Whats not included in this tour
Items that are covered in the cost of tour price.
Off Roading Jeep ride (will be provided at extra cost)
Extra starters apart from buffet meals
Pickup and drop to nearest railway station / bus stand (will be done at extra cost)
Any adventure sports & activities ticket has to be purchased on the spot (we only take to the place and guide you)
Any entry ticket for museum or heritage sites
Day 1: Reach Sakhleshpur

Click here to expand

- 5:00am Leave Bengaluru - 8:00am Have breakfast in Swathi Delicacy in Hassan Highway - 11:00am Reach homestay resort with Welcome Drink - 12:00noon Sightseeing - Abbi Falls, Agni Gudda View point - 02:00pm Have lunch @ Resort - 03:00pm Utilize all the activities at property - 05:00pm Tea / coffee snacks - 07:00pm Followed by Firecamp + Music - 08:00pm Dinner

Day 2: Sakhleshpur to Bisle Ghat

Click here to expand

- 5:00am Tea / Coffee - 9:00am Have breakfast leave for sightseeing - 10:00am Manjarebad Fort - 12:00noon Bisle View Point - 01:00pm Checkin and Lunch @ Bisle Ghat homestay - 02:00pm Sightseeing - Mookana Mane Falls, Yedukumeri Railway trek - 05:00pm Tea / coffee snacks - 07:00pm Followed by Firecamp + Music - 08:00pm Dinner

Day 3: Bisle Ghat to Home City

Click here to expand

- 8:00am Tea/Coffee - 10:00am Have Breakfast - 12:00noon Have a walk around estate - 02:00pm Leave to Bangalore - 03:00pm Have Lunch on the way - 08:00pm Reach Bangalore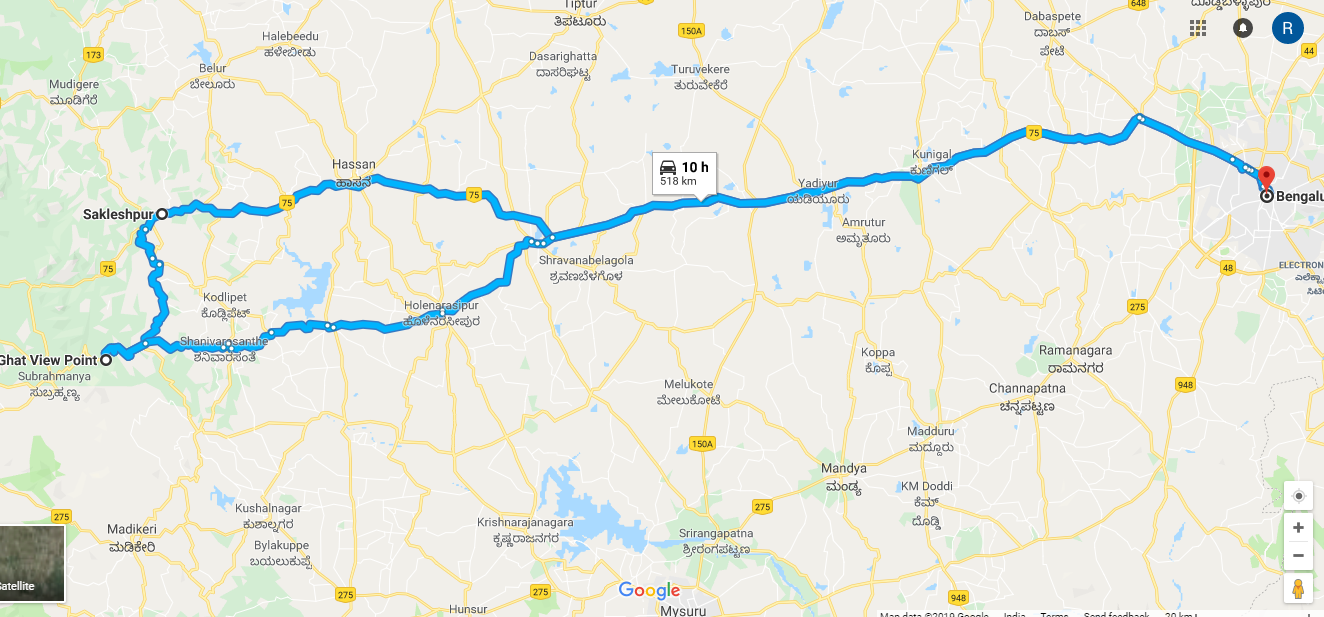 Accomodation
2 night complete stay on twin-sharing basis at estate based Homestays
Stay blessed at an homestay in sakleshpur surrounded with the beauty of nature. The best destination where you could feel relaxed with the touch of harmony.
The calm and quiet surrounding of this homestay brings down the heaven of earth. One must explore the bounties endowed upon the surroundings of homestay by nature.
How can we forget the famous 'Naati Koli' the mouth-watering special traditional dish of Malnad. The hospitality provided by us will make you feel very homely. The stay with comfortable accommodation, good amenities and traditional food.