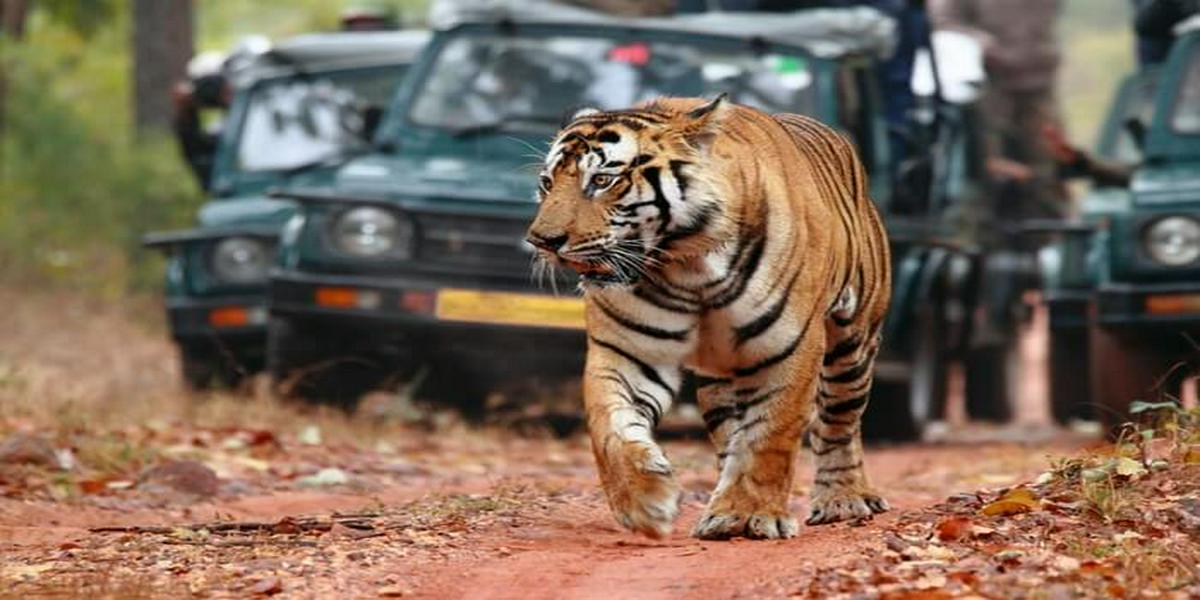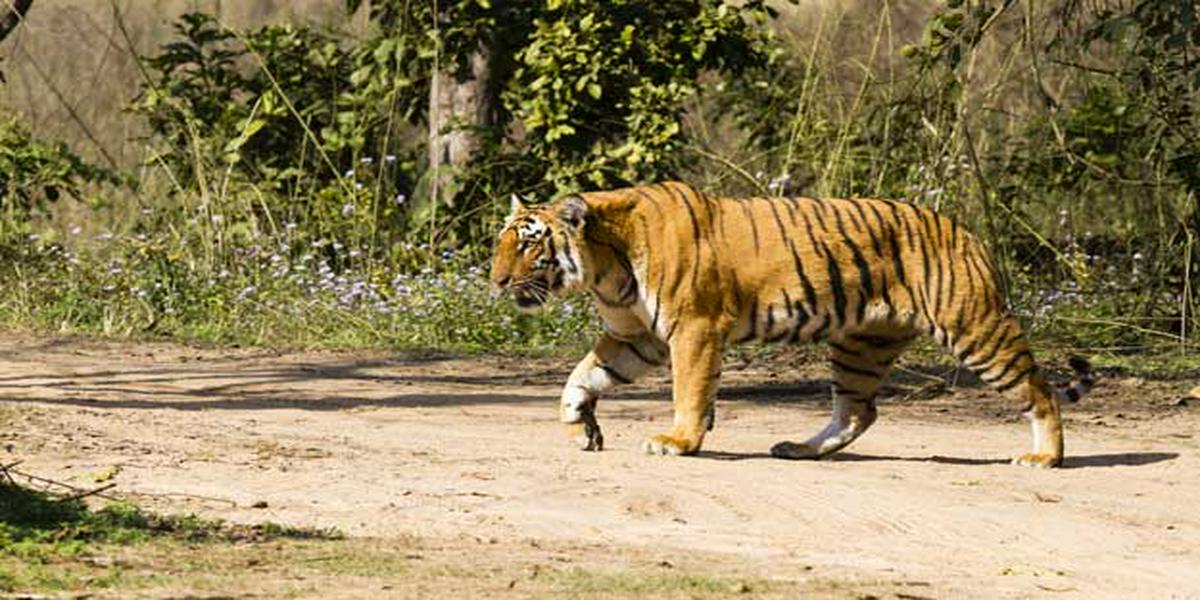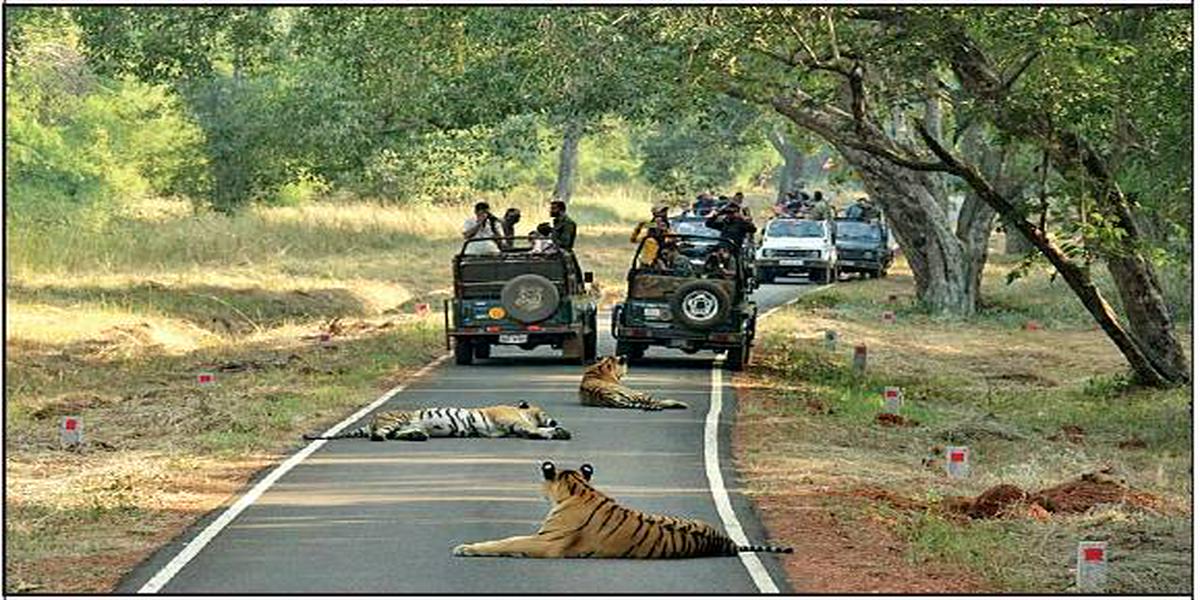 Tadoba Andhari Tiger Safari (3Nights, 4Days) : Quadruple Occupancy
Starting from INR 79000
Tadoba Andhari Tiger Reserve is located in Chandrapur district, Maharashtra state, India. It is Maharashtra's oldest and largest national park. Created in 1995, the area of the Reserve is 625.40 square kilometres (241.47 sq mi).
Duration

Group Size

Difficulty

Season
Tadoba Andhari Tiger Safari (3Nights, 4Days) : Quadruple Occupancy
Tadoba Andhari Reserve is the largest national park in Maharashtra. The total area of the reserve is 625.4 square kilometres (241.5 sq mi). This includes Tadoba National Park, with an area of 116.55 square kilometres (45.00 sq mi) and Andhari Wildlife Sanctuary with an area of 508.85 square kilometres (196.47 sq mi). The reserve also includes 32.51 square kilometres (12.55 sq mi) of protected forest and 14.93 square kilometres (5.76 sq mi) of uncategorised land.
Winters stretch from November to February and day temperatures is between 25°-30°C and the park is looks green. Summers are too hot in Tadoba as the temperature increases to 47°C; even so it is the ideal time to sight mammals near water lakes as the vegetation is also rare, increasing visibility. The monsoon breaks in June with heavy rainfall of approx.1275 mm. and humidity is around 66%. There are 88 tigers, as of August 2016 in the reserve, and 58 in the forests immediately outside the reserve.[4]
Aside from the keystone species, the Bengal tiger, Tadoba Tiger Reserve is home to other mammals, including: Indian leopards, sloth bears, gaur, nilgai, dhole, striped hyena, small Indian civet, jungle cats, sambar, barking deer, chital, chausingha and honey badger. Tadoba lake sustains the marsh crocodile, which was once common all over Maharashtra.
Reptiles here include the endangered Indian python and the common Indian monitor. Terrapins, Indian star tortoise, Indian cobra and Russel's viper also live in Tadoba.
The lake contains a wide variety of water birds, and raptors. 195 species of birds have been recorded, including three endangered species. The grey-headed fish eagle, the crested serpent eagle, and the changeable hawk-eagle are examples of raptors seen in the park.
Indian Paradise Flycatcher - Female - Tadoba Andhari Tiger Reserve, Chandrapur, Maharashtra, female guarding its nest weaved on a bamboo twig. Other species include the orange-headed thrush, Indian pitta, crested treeswift, stone curlew, crested honey buzzard, paradise flycatcher, bronze-winged jacana and lesser goldenbacked woodpecker. Warblers and the black-naped blue flycatcher exist here and the call of the peacock may often be heard.
74 species of butterflies have been recorded including pansies, monarchs, mormons and swordtails.
Insect species include the endangered danaid egg-fly and great eggfly. Dragonflies, stick insects, jewel beetles and the praying mantis are other insects located in the reserve.
The signature spider, giant wood spider and red wood spiders are often seen during the monsoon and soon after. Some hunting spiders like the wolf spiders, crab spiders and lynx spiders are also common.
The tour package inclusions and exclusions at a glance
Whats included in this tour
Items that are covered in the cost of tour price.
Accommodation for three nights on double occupancy basis.
All Meals at Resort (Breakfast, Lunch and Dinner).
Alijhanjha COCOON Camp Experience.
Transfers from Nagpur Airport (2ways)
Total 2 SPA Therapies (1 Therapy for each person)
3 Exclusive safaris in Gypsy vehicle (2 Core and 1 Buffer Safaris)
Last day Breakfast.
Whats not included in this tour
Items that are covered in the cost of tour price.
First day Breakast.
Camera fee charged by park.
Non-Alcoholic beverage.
Tips and gratuities.
Early check in or Late Check out (subject to availability)
Any expenses incurred due to exigencies / Force Majeure.
Extensions or diversions of the itinerary for any reasons, bad weather, road closure, breakdown or any natural calamities.
Any services not mentioned in the inclusion list.
Day 1: Arrive at Tadoba.

Click here to expand

Welcome! You arrive at Nagpur Airport/Railway Station. You will be driven to Tadoba(3 hrs drive) .
Check-in at the resort, freshen up and have lunch. You can either relax at the resort or choose to indulge yourself in any of the activity from the list/ in-house activities (provided by the resort.)
You will head to the woods for an evening safari.
Retire for the day, post dinner.
Accomodation
The Bamboo Forest Safari Lodge. Bamboo Forest Safari Lodge offers unparalleled luxury, while staying in the lap of Mother Nature.
Recreational Facilities: - Gymnasium - Spa - Swimming Pool - Star Gazing - Nature Walk - Bird Watching
Bungalow (Quadruple Occupancy) : 41,380/- - Accommodation Charges: INR 26,180 - Meal Charges: 15,200/-
NOTE : Above prices may vary according to the season of tour.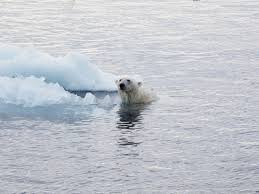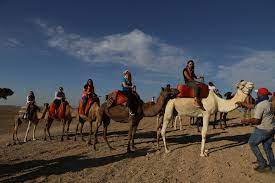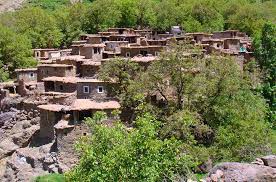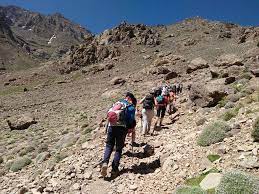 Essential
It is mandatory to carry original government issued any valid ID cards for Indian nationals and original passports for foreign nationals.
Vodafone, Idea and Jio network has better reception.
Refund
No refund can be done for bookings done for the safari.
If a confirmed booking is cancelled more than 30 days before the arrival date, no retention is charged.
If a confirmed booking is cancelled less than 30 days but more 15 days before the arrival date, 50% retention is charged.
For cancellations of confirmed bookings done less than 15 days before the arrival date, 100% retention is charged.
What is the biggest hurdle you face while planning a vacation? Surely, it isn't the packing or the making of reservations but zeroing down on the destination.
Read
Come summer and everyone will be looking for a long getaway, away from the scorching high temperatures and hustle-bustle of inland-city life. With the mercury ri
Read
Along with beautiful valleys, Uttarakhand is full of many exciting trekking points, one of which is the Chopta Chandrashila Trek. The mythological significance of Chandrashila dates back to the Ram
Read
Kasol of Himachal Pradesh is famous all over the world for its amazingly beautiful plains and hills. Due to the immense beauty, tourists from all over the country and abroad keep coming here every
Read
If you are searching for an adventurous trekking spot then the Pangarchulla Peak trek is an ideal trek for you as it fulfils your needs. Pangarchulla is a 5-day trek that starts from Auli near Josh
Read
Kheerganga trek is one of the most stunning treks in Himachal. The huge mountains, the hot water pool, and the beautiful natural atmosphere add to the beauty of this trek. Kheer Ganga is nestled at
Read
The Goechala trek is surrounded by magnificent mountains. There are 14 other major summits in addition to the Kanchenjunga. That's a major reason for any trekker to flock to this trek. Trekkers tak
Read
Gaumukh Tapovan is without a doubt one of the most enjoyable treks you'll ever encounter. From here you'll enjoy small mountain views as well as big mountain views. From here you'll witness some of
Read