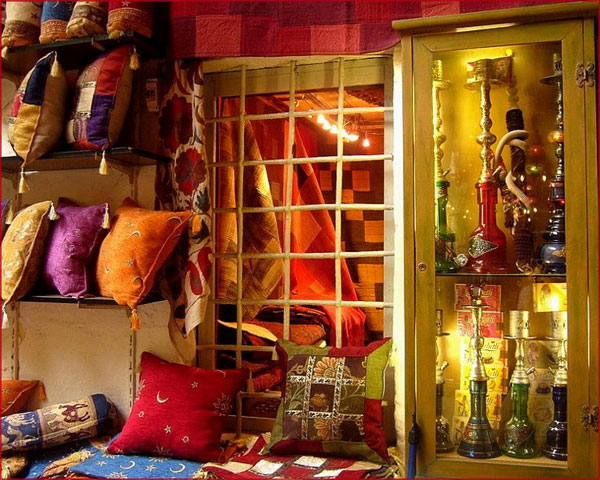 Private Guided Full day Tour in Istanbul -Turkey
Starting from INR 11829
Istanbul is a major city in Turkey that straddles Europe and Asia across the Bosphorus Strait. Its Old City reflects cultural influences of the many empires that once ruled here. In the Sultanahmet district, the open-air, Roman-era Hippodrome was for centuries the site of chariot races, and Egyptian obelisks also remain.

Duration

Group Size

Difficulty

Season
Private Guided Full day Tour in Istanbul -Turkey
Discover an exciting Private Tour of Istanbul with our friendly guides. See the local places, local faces of Istanbul, Historical Places, Restaurants, Cafes and Shopping Malls with professional
licensed guides who know all of Istanbul very well.
The tour package inclusions and exclusions at a glance
Whats included in this tour
Items that are covered in the cost of tour price.
Whats not included in this tour
Items that are covered in the cost of tour price.
Gratuities / Tip (Optional)
Drinks
Museums Entrance Fees (100 TL or 14-15 Eur.- per person)
Day 1:

Click here to expand

Meeting Point:

Hotel Lobby, Airport, Cruise port

Starts at:

up to your Request

Finishes at

: up to your Request




Most Popular Touristical Places in Istanbul:

(You can make your own Tailor-Made Tour)




Ahrida Synagogue
Aqueduct Of Valens
Asia - Camlıca hill
Aya Triada Church
Ayvansaray Sahaba Tombs
Basilica (Underground) Cistern
Balat (A Walk Through the Streets with Ancient Houses)
Beyazit Square
Beyazit Tower
Beylerbeyi Sarayı
Blue Mosque
Bopshorus Cruise
Bosphorus Bridge
Bulgarian St. Stephen Church
Byzantine City Walls
Church of St. Mary (Panagia – Blachernae)
Column of Constantine
Çorlulu Ali Pasha Mosque
Dolmabahçe Palace
Ecumenical Patriarchate of Constantinople
Egyptian Obelisk
Eminonu District
Eyup Sultan Mosque & Square
Fatih Sultan Mehmet Bridge
Fener Greek Orthodox College
Galata Mevlevihane (Lodgeused by Mevlevi dervishes)
Galata Tower
German Fountain
Golden Horn
Grand Bazaar
Grand Covered Bazaar
Hagia Sophia Museum
Hippodrome Square
Hippodrome: German Fountain
Istanbul Museum of the History of Science and Technology in Islam
Istanbul University
Istiklal Street
Museum of Turkish and Islamic Arts
New Mosque
Obelisk of Theodosius
Old Book Market
Old Samatya Armanian District
Ortaköy Square
Pierre Loti Hill & Coffee House
Saint Antonine Church
Serpentine Column
Shopping Centers
Spice Bazaar (Egyptian Market)
Taksim Square
The Statue of Liberty
Tomb of Mahmud the 2nd
Topkapi Palace
Walls of Constantine
Yavuz Sultan Selim Bridge
Yedikule Fortress
Yıldız Palace Chalet
Yıldız Tile Imperial Factory




Optional Car Hire Service with Driver
Confirmation will be received at the time of booking
Children 18 years and under must be accompanied by an adult
During religious holidays the Spice Market and Grand Bazaar are closed
Cover-ups and headscarves are provided at the Blue Mosque
Topkapı Palace is closed on Tuesdays.
Saint Sophia is closed on Mondays.
100% availability for Advance Reservations.
Refund
Life is unpredictable and we understand that sometimes you have to cancel or change your trip dates and it is our endeavor to make it as easy as possible for you. However, please understand that we plan everything including guide fees, permits, accommodation and ration in advance. Therefore, any cancellation means inconvenience and certain losses to the people involved in various stages of the program. Keeping that in mind, our cancellation charges are as below,
Cancellations prior to 30 days from the start of the event: Full refund as cash.
Cancellations between 30 days and 15 days to the start of the event: 50 % refund as cash.
Cancellations less than 15 days to the start of the event: No refund.
Cancellations will be accepted only by email.
Note: We reserve the right to cancel a program before departure in the event of logistical problems arising due to natural calamities, strikes, wars or any other circumstances that make the event inadvisable. In this case, we will refund 50% of the event fees.
For Group Size 1 to 7
Price: 11829 per person
Price: 19384 per person