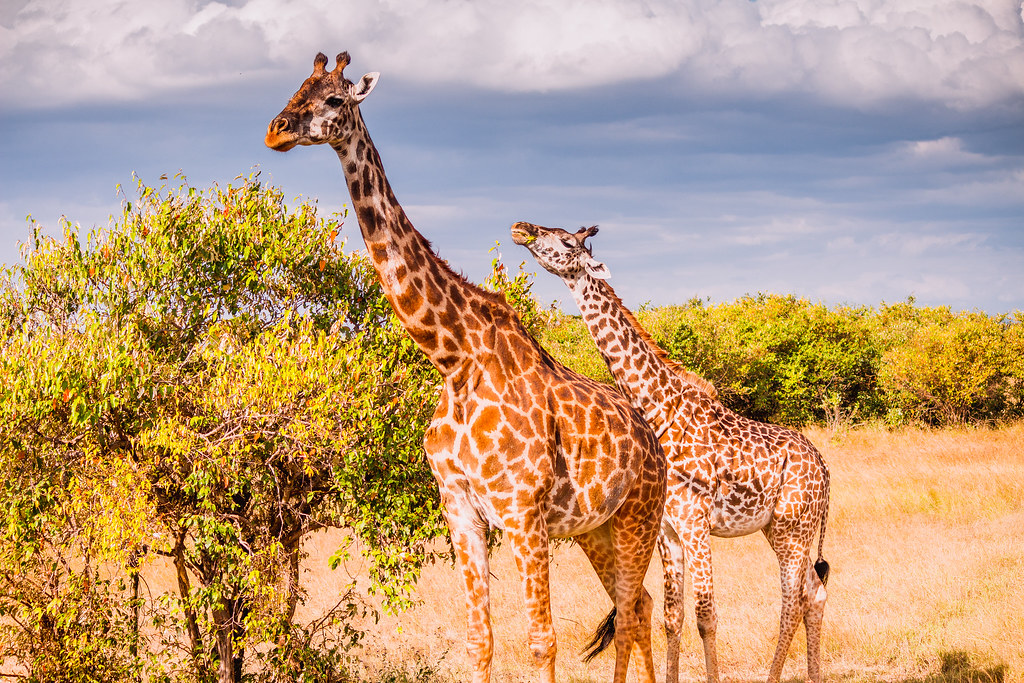 Masai Mara & Zanzibar Honeymoon Safari - Kenya & Tanzania
Starting from INR 219483
A truly romantic safari exploring the Masai Mara in search of the impressive range of flora and fauna which call this area home. You will have plenty of time to relax and take in your beautiful surroundings within your spacious tent. You will then travel to Zanzibar - the spice capital of the world to explore Stone Town and relax on their bright white beaches.

Duration

Group Size

Difficulty

Season
Masai Mara & Zanzibar Honeymoon Safari - Kenya & Tanzania
This wonderful honeymoon safari focuses on the incredible wildlife of the Naboisho Conservancy which borders the Masai Mara. As well as game drives in the conservancy and the park, you'll enjoy guided bush walks with your expert naturalist guide. All while staying in a gorgeous, spacious luxury safari tent with views that are to die for!
Search for big cats, zebras, and giraffes as well as stopping off for sunset cocktails in the bush! Then you are off to the spice island of Zanzibar to a lovely romantic hotel on the beach where you can relax and rejuvenate or enjoy some diving and snorkeling in the nearby reefs. Your final night will be spent in the bustling town of Stone Town where markets, sunset bars, and spices await!
What makes this trip extraordinary:
Exploring the home of `Big Cat Diary` in Kenya's Masai Mara.
Guided walks from your lodge in Naboisho Conservancy away from the crowds.
Relaxing alongside the turquoise waters of the Indian Ocean in Zanzibar.
Exploring the spice island of Zanzibar and the historic town of Stone Town.
The tour package inclusions and exclusions at a glance
Whats included in this tour
Items that are covered in the cost of tour price.
Whats not included in this tour
Items that are covered in the cost of tour price.
Accomodation
Suggested Safari Accommodation:


Essential
It is mandatory to carry the original government-issued any valid ID cards for Indian nationals and original passports for foreign nationals.
Sunglasses, a hat, and sunscreen lotions.
T-shirt, shirt or blouse - long sleeves and collars help to protect from the sun and mosquitoes (Neutral or Non-bright colored)
Comfortable walking shoes (or boots) and socks.
Preventative pharmaceuticals.
Refund
Life is unpredictable and we understand that sometimes you have to cancel or change your trip dates and it is our endeavor to make it as easy as possible for you. However, please understand that we plan everything including guide fees, permits, accommodation, and ration in advance. Therefore, any cancellation means inconvenience and certain losses to the people involved in various stages of the program. Keeping that in mind, our cancellation charges are as below,
Cancellations prior to 30 days from the start of the event: Full refund as cash.
Cancellations between 30 days and 15 days to the start of the event: 50 % refund as cash.
Cancellations less than 15 days to the start of the event: No refund.
Cancellations will be accepted only by email.
Note: We reserve the right to cancel a program before departure in the event of logistical problems arising due to natural calamities, strikes, wars or any other circumstances that make the event inadvisable. In this case, we will refund 50% of the event fees.