Jungle Tales – 3 Day Wildlife Photography Tour of Kabini & Nagarhole Tiger Reserve
Starting from INR 40000
Kabini, part of the Nagarhole national park ecosystem, encompasses Nilgiri biosphere reserve and flora fauna of the Kabini river. This natural ecosystem of Kabini gives nature lovers, photography enthusiasts & wildlife explorers to interact with the nature in its purest form. Sights of Elephant, Gaurs, Chital, Sambar Deer and 250+ different species of birds is very common and if one is little lucky, one can get to see Leopards, Cheetahs & Tigers as well during the Jungle safari experience. And this is what our Wildlife photography tour will provide – a chance to capture Kabini, its wildlife and ecological system in its full-glory through your lens.
Duration

Group Size

Difficulty

Season
Jungle Tales – 3 Day Wildlife Photography Tour of Kabini & Nagarhole Tiger Reserve
Kabini, located on the bank of river Kabini, is one of the most sought after weekend destinations from Bangalore, Mysore and other South Indian cities. Approximately 220+ Kms from Bangalore and 60+ Kms from Mysore, Kabini is an easy to reach weekend destination to explore the beautiful jungles and wildlife experience or just relax in one the resorts of Kabini while sauntering through the jungles and trek trails. The world renowned Kabini River Lodge, on the banks of river Kabini, has always been a paradise for wildlifers and wildlife photographers for many decades. Part of the Nagarhole National Park (one of India's finest tiger reserves) and Niligiris biospehere reserve, whole region is at times referred to as Kabini. Hence, through this adventure / photography tour of Kabini, we aim to help you rediscover the joys of exploring the forest and learn about the wildlife and how to photograph it from a different perspective. Even though we have created this tour from photographers perspective, this trip is meant for anyone who is interested in experience wildlife and nature. Just a mobile camera is also enough to capture the beauty of Kabini and its wildlife ecological system. **Note: We will be providing guided wildlife photographer to assist you, along with teaching of basics of wildlife photography during the tour** **Basic Itinerary:** - Day1: Arrive at Kabini by afternoon and check-in into the Kabini River Lodge at Karapura (run by Jungle Lodges and Resorts) - Day2: Explore Kabini and multiple rounds of Safari to capture wildlife ecosystem through your lens - Day3: One last morning Safari and depart by afternoon back to your home city **How To Reach Kabini** By Road: Kabini is approx. 220+ kms from Bangalore, 230+ kms from Coimbatore and 60+ kms from Mysore. Once you reach any of these nearby cities, you can choose Bus, Taxi or self-driving cars to drive down to Kabini. The roads are good, and it will be maximum of 6 hours - 6.5 hours of beautiful drive (Including couple of food & tea/coffee stops). By Air: Airports closed to Kabini are Mysore, Bangalore or Coimbatore. Depending on where you are coming from, you can find the cheapest (and shortest) flight to one of these cities and drive all the way down to Kabini. In case you are coming by flight, it will mean that we will have to extend the trip from 3 days to 4 days. By Train: Nearest railway station, like airport, are Mysore, Bangalore or Coimbatore. Once you reach one of these train destinations, you will have to drive down to Kabini
The tour package inclusions and exclusions at a glance
Whats included in this tour
Items that are covered in the cost of tour price.
Stay with breakfast, lunch and dinner (starting with lunch on Day 1 and ending with breakfast on Day 3)
4 Safaris (land and boat) into Nagarhole National Park and Kabini Reservoir, starting with the afternoon safari on Day 1 and ending with morning safari on Day 3.
Guided wildlife photographer to assist you, along with teaching of basics of wildlife photography
Forest entry fees
All applicable taxes
Whats not included in this tour
Items that are covered in the cost of tour price.
Anything not mentioned in the inclusion list like
Transport from your home / arrival location to Kabini River Lodge and back (we can assist with car-pooling or booking a taxi for participants on request)
Camera fees, as applicable on the safari dates
Video camera fees – If you are carrying a video camera, the forest department charges Rs.1000 per safari. This amount can be paid directly to Jungle Lodges on the tour dates.
Additional safaris into the park
Additional beverages, snacks and mineral water ordered at the resort
Medical costs
Tips and other expenses not mentioned in the includes list above
Day 1: Reporting at Kabini by Afternoon

Click here to expand

Depending on where you are coming from, idea is to reach Kabini at max. by afternoon. As soon as we reach Kabini, we check into the famous & beautiful Kabini River Lodge at Karapura (run by Jungle Lodges and Resorts). Relax a bit into your tents and gather for lunch. Post lunch, we will have a quick welcome session: Round of introductions to know the group, orientation of the tour and wildlife at Kabini, followed by snapshot of what we will try cover as part of Wildlife photography. Late afternoon we head for the first safari of our Kabini wildlife photography tour. We get into the vehicle allotted to us and move out into the jungle for the evening safari. The cool breeze and the greenery of the forest will give us company as we experience and photograph the myriad forms of life in the forest – the mighty elephants, the huge herds of Chital, the colourful birds…may be even a big cat. After the safari, we gather together for the dinner, share our experiences with fellow travelers, ask for quick insight from our tour wildlife photographer and then retire for the day.

Day 2: Explore Kabini and Multiple Jungle Safari Tours

Click here to expand

At dawn, we wake up and post have a cup of tea / coffee, we will head out for our second foray into the jungle. Every safari in the forest is a delightful experience and, on a sunny day, the soft morning light might give us some wonderful photography opportunities. Post early morning jungle Safari tour, we come back to our lodge and have amazing breakfast. Post breakfast, we will go out for a nature trail around the resort, wherein we many encounter many wildlife species like butterflies, dragonflies, spiders, ants and a few birds. We retire for some rest and lunch. Late afternoon / evening, we leave for our third safari. But this time with a difference- Boat Safari along the Kabini Reservoir. Be prepared to fill up your memory cards as we encounter flocks of Cormorants, Egrets, Darters and Painted Storks, raptors like the Grey-headed Fish Eagle, Osprey and Peregrine Falcon, Otters. If we are lucky, who knows, a big cat might come out for a sip or a hunt! The setting sun plays out an elaborate drama over the reservoir and we'll try to photograph different perspectives of the forest at sunset.

Day 3: Early Morning Safari and Departure by Afternoon

Click here to expand

The last morning of the tour is here. We head out into the forest for our last & fourth (morning) safari to photograph the magnificence of the forest (in the backdrop of playful morning sunlight). Once back to the lodge, we have a heavy breakfast and by then its time to bid goodbye to the amazing Kabini forest & its wildlife, with many memories and (hopefully) camera (& its memory cards) full of pictures.
Accomodation
Accommodation will be in Kabini River Lodge at Karapura (run by Jungle Lodges and Resorts)
Maharaja Cottage
Kabini Jungle Lodges
Tented Accomodation
Kabini Jungle Lodges
Kabini Wildlife Photo Tour Maharaja Cottage Inside Interior View
Kabini Wildlife Photo Tour Maharaja Cottage Inside Interior View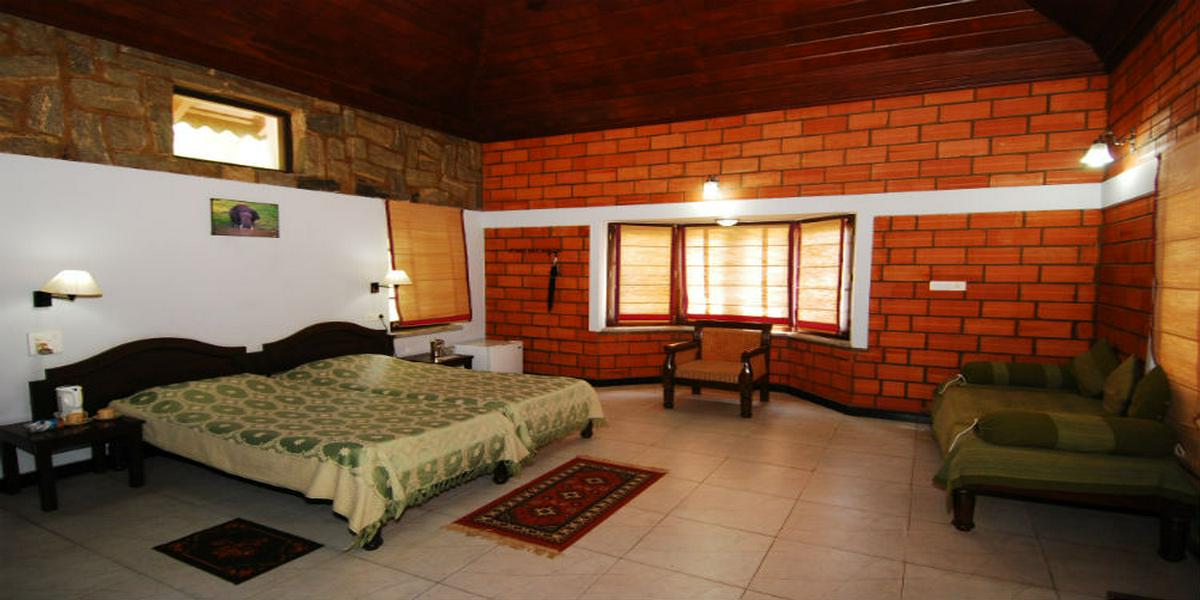 Kabini Wildlife Photo Tour Maharaja Cottage Outside View
Kabini Wildlife Photo Tour Maharaja Cottage Outside View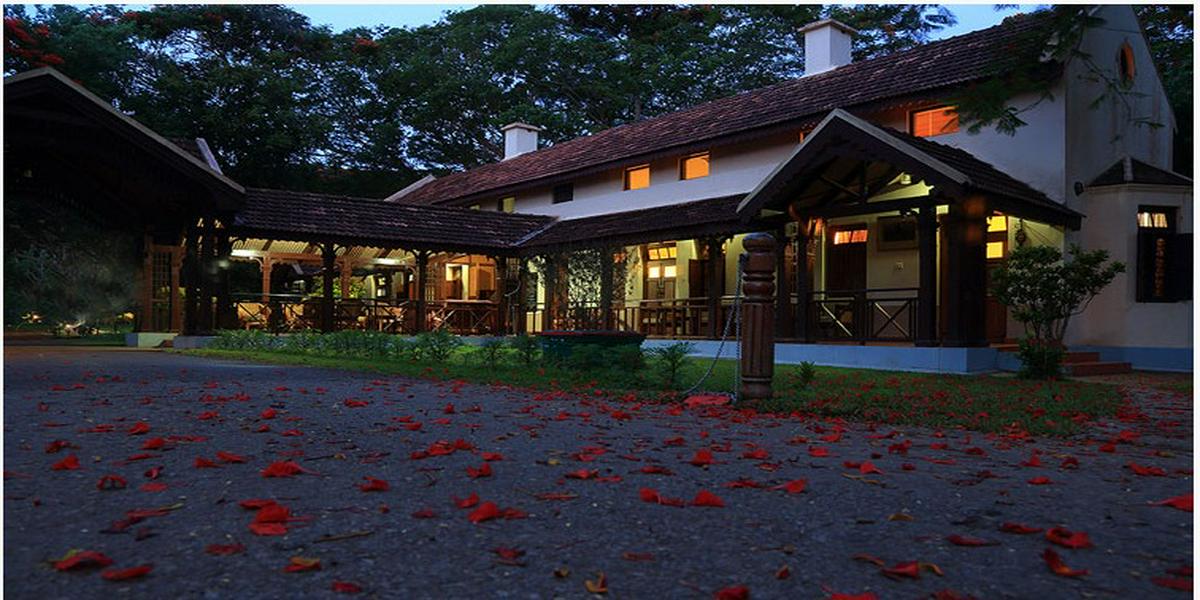 Kabini Wildlife Photo Tour Maharaja Cottage Outside View 2
Kabini Wildlife Photo Tour Maharaja Cottage Outside View 2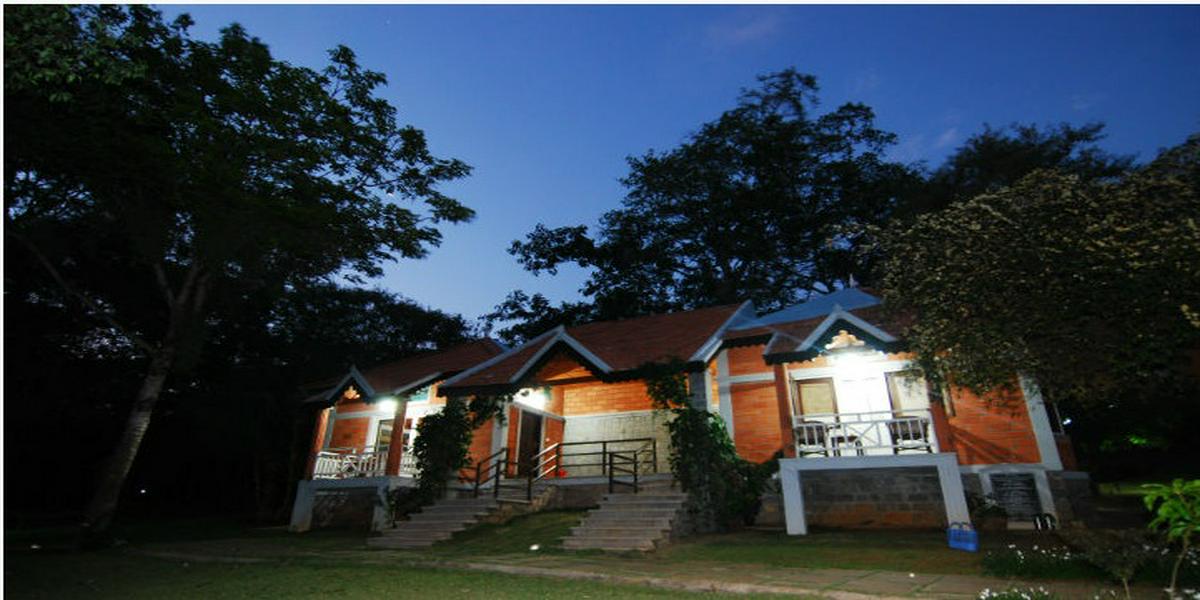 Kabini Wildlife Photo Tour - Option 2 Room Inside Interior View
Kabini Wildlife Photo Tour - Option 2 Room Inside Interior View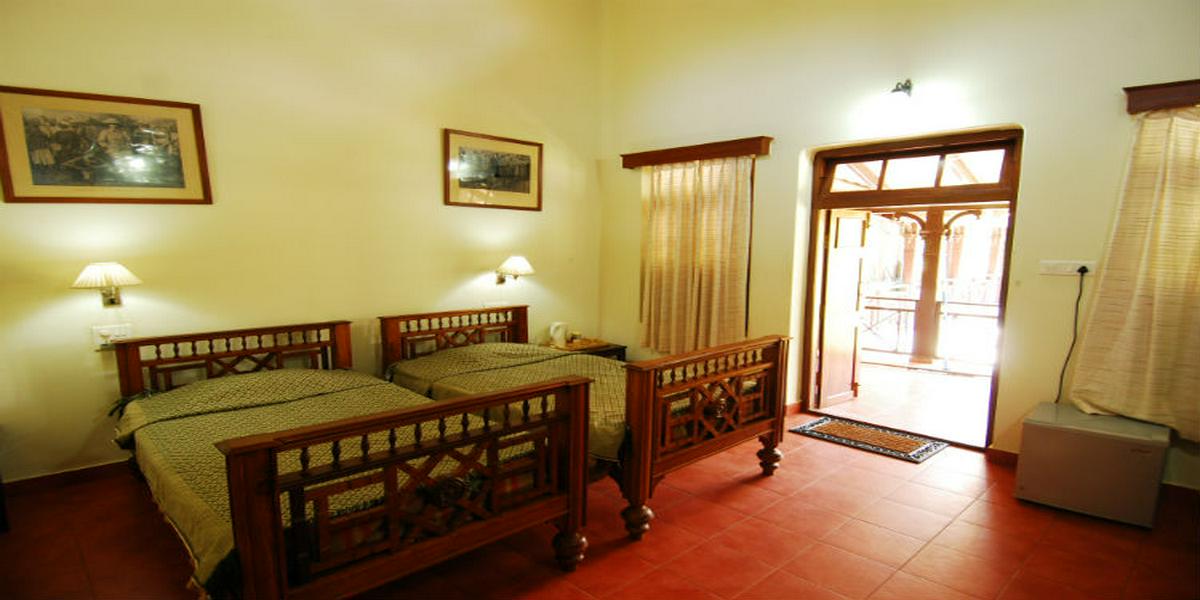 Kabini Wildlife Photo Tour - Option 2 Room View from Outside
Kabini Wildlife Photo Tour - Option 2 Room View from Outside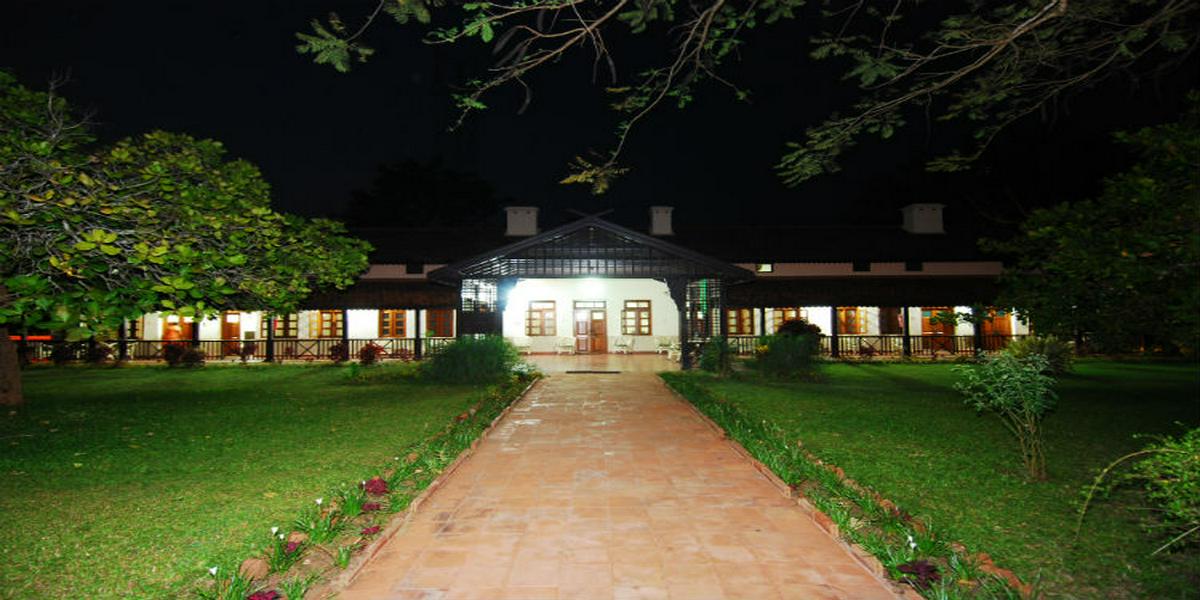 Kabini Wildlife Photo Tour - Option 3 Tented Cottage Inside Interior View
Kabini Wildlife Photo Tour - Option 3 Tented Cottage Inside Interior View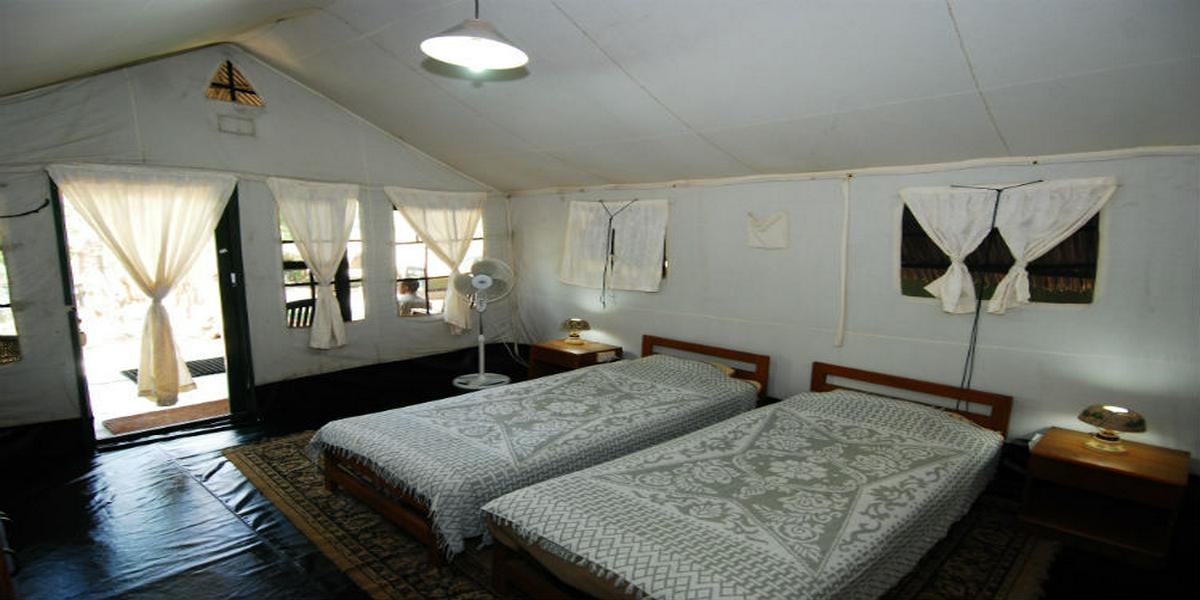 Kabini Wildlife Photo Tour - Option 3 Tented Cottage View - 2
Kabini Wildlife Photo Tour - Option 3 Tented Cottage View - 2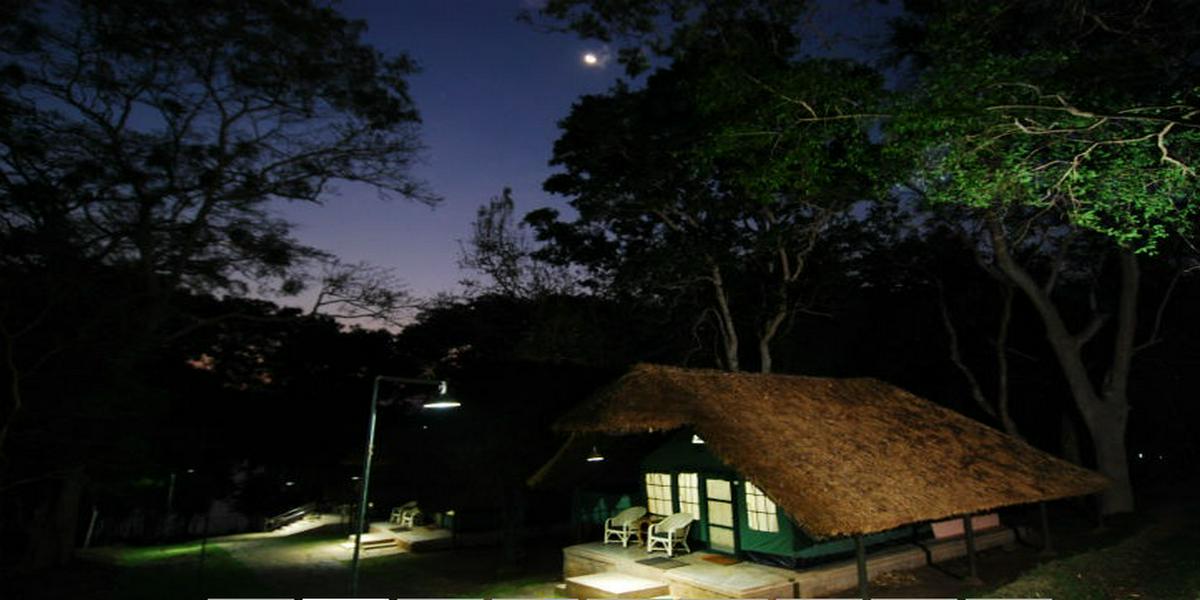 Kabini Wildlife Photo Tour - Option 3 Tented Cottage View
Kabini Wildlife Photo Tour - Option 3 Tented Cottage View