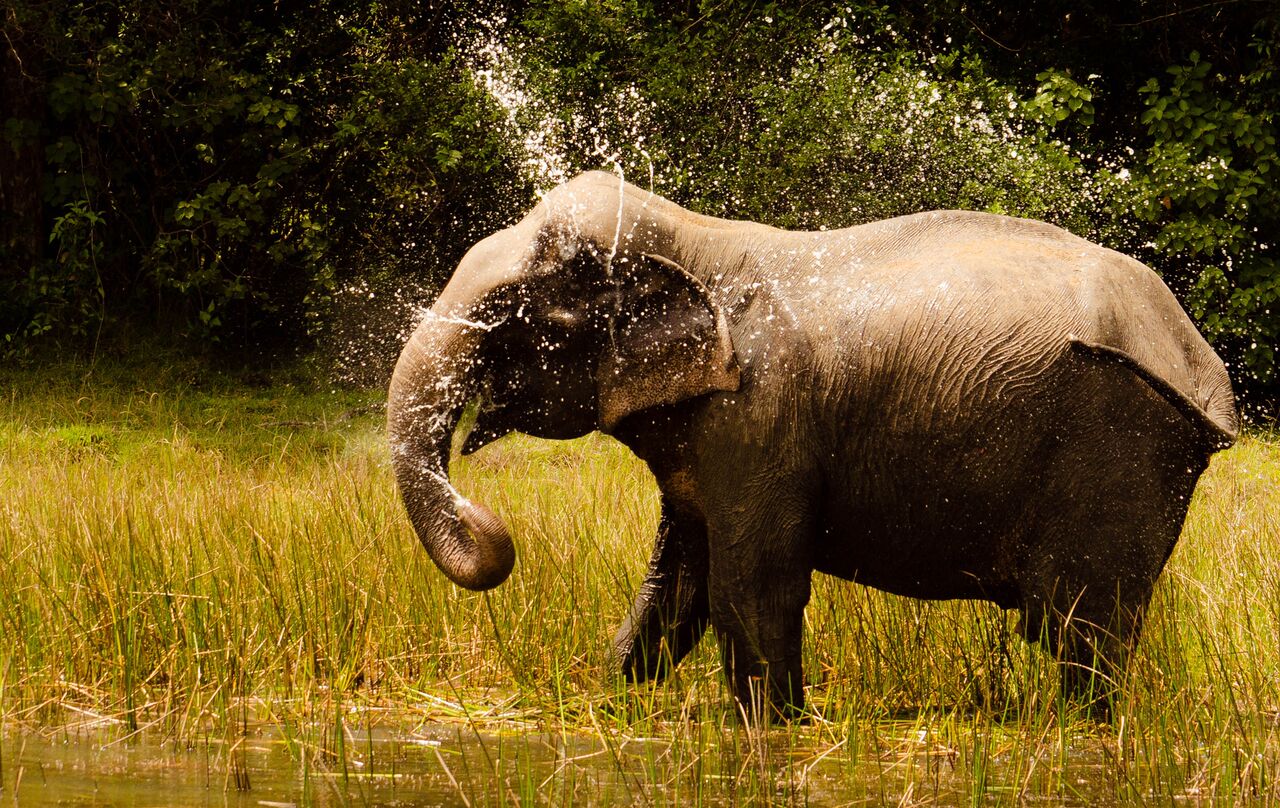 Family Adventure Safari In Sri Lanka
Starting from INR 323413
A stunning safari for all the family exploring a number of beautiful regions of Sri Lanka. Spend your days in search for wildlife and venturing through cultural sites, watch as your children learn about the area and the fauna which resides here.

Duration

Group Size

Difficulty

Season
Family Adventure Safari In Sri Lanka
This remarkable trip takes you and your family across Sri Lanka beginning at the Horathapola Estate; a striking area where coconut, mango, pineapple and spices are grown. You will all then venture into the Wilpattu National Park (the biggest national park in Sri Lanka) where you can search for Asian elephants, birds and a whole range of other fauna and flora.
You will be able to speak to your personal guide to design your days specifically to your requirements, so if your son or daughter has a particular interest in birds or insects make sure you tell the guide who will then be able to keep an extra special eye out to keep both you and your children entertained.
WHAT MAKES THIS TRIP EXTRAORDINARY:
Discover ancient civilizations – visit the awe-inspiring Sigiriya Rock Fortress and explore the ancient city of Polonnaruwa by bicycle.
Experience the landscape – wander around verdant tea plantations, drive through arid landscapes dotted with hydrating wewas.
Unique opportunity – visit rural villages and learn from the locals.
Wildlife spotting – explore the incredible Wilpattu National Park in search of the Sri Lankan sloth bears, Asian elephants and leopards.
Relax – spend some quality time in the shallower waters of the east coast.
The tour package inclusions and exclusions at a glance
Whats included in this tour
Items that are covered in the cost of tour price.
Whats not included in this tour
Items that are covered in the cost of tour price.
Accomodation
SUGGESTED SAFARI ACCOMMODATION:
Horathapole Estate
Elephant Stables
The Wallawwa
Essential
It is mandatory to carry the original government-issued any valid ID cards for Indian nationals and original passports for foreign nationals.
Sunglasses, a hat, and sunscreen lotions.
T-shirt, shirt or blouse - long sleeves and collars help to protect from the sun and mosquitoes (Neutral or Non-bright colored)
Comfortable walking shoes (or boots) and socks.
Preventative pharmaceuticals.
Refund
Life is unpredictable and we understand that sometimes you have to cancel or change your trip dates and it is our endeavor to make it as easy as possible for you. However, please understand that we plan everything including guide fees, permits, accommodation, and ration in advance. Therefore, any cancellation means inconvenience and certain losses to the people involved in various stages of the program. Keeping that in mind, our cancellation charges are as below,
Cancellations prior to 30 days from the start of the event: Full refund as cash.
Cancellations between 30 days and 15 days to the start of the event: 50 % refund as cash.
Cancellations less than 15 days to the start of the event: No refund.
Cancellations will be accepted only by email.
Note: We reserve the right to cancel a program before departure in the event of logistical problems arising due to natural calamities, strikes, wars or any other circumstances that make the event inadvisable. In this case, we will refund 50% of the event fees.