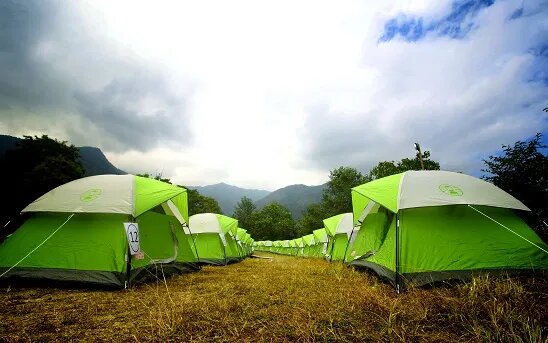 Camping at Ziro Festival of Music
Starting from INR 6500
Ziro is located in the soothing foothills of Arunachal Pradesh and being the oldest known town! Ziro is home to the 'Apatani' tribe. This ancient town is included in India's tentative list for UNESCO's World Heritage Site. The major attraction of this place is its cool weather in summer and pine clad gentle hills add to its beauty!
Duration

Group Size

Difficulty

Season
Camping at Ziro Festival of Music
The dwelling tribe Apatani tribe is one of the most amiable and rustic people. The uniqueness of this tribe lies in the fact that they are permanently settled individuals in the Ziro Valley!
Ziro Fest is known to be one of the most extravagant outdoor music festivals in India and is celebrated with much oomph and ardency. No of national and international bands like Steve Shelley, Lee Ranaldo, Induscreed, Peter Cat Recording Company, Barmer Boys, Sha'air and Func to name some, have taken the Festival altogether to new heights and hence witnessing large crowd pouring in.
Satiate your gala time and without missing out any single moment of your favourite band performance, join Discover Northeast for a frisky and gleesome stay during the Music Festival and book your tents!
Camping Charges

• 4 Nights- Rs 6,500 per person
• 3 Nights- Rs 5200 per person
• 2 Nights- Rs 3600 per person
Additional activities

1. Guided village walk where you get to interact with, and photograph Apatani people and their lives, try traditional attire and jewellery and have a cup of tea with them. – Rs 500/- per person
2. A walking tour covering the village life of Ziro.
3. Game of Football and Volleyball.
4. Bath Tubs.
5. Fishing in Apatani way.
6. Cycling Tours.
Terms and conditions

• The organizers reserve the right to withdraw all services and evict any camper without refund at any time if the actions are deemed to be in violation of camp rules
• Check out time is 11:00 hours; Check in time is 12:00 hours.
• Slot at the campsite will be confirmed only upon receipt of full payment
• Only campers registered with Discover Northeast are allowed at the campsite. If you intend to bring a guest, you have to notify Discover Northeast in advance and a decision will be taken accordingly.
• All guests must have government authorized valid Identity Card to check in.
• Guests are requested to respect the local traditions and customs
• Discover Northeast does not take responsibility for any refund arising out of any natural or man-made calamities that may occur
• Discover Northeast won't be responsible for loss and damage of goods belonging to the guests
• Any damage to tents, sleeping bags, pillows or any other material belonging to Discover Northeast in the campsite is subject to full payment of the product MRP with an additional cost of Rs. 500/- for every item towards procurement charges
• Discover Northeast reserves the right to cancel, change the price, venue or inclusions with or without any prior notice to the guests if the situation demands.
The tour package inclusions and exclusions at a glance
Whats included in this tour
Items that are covered in the cost of tour price.
1. Each tent will be shared by 2 persons.
2. Sleeping Bags, Sleeping Mats, Air Pillow.
3. Electricity source with charging points (Specific time slots will be allotted at the campsite)
4. Clean and hygienic toilets and bathrooms
5. Luggage room
6. 24 hour water supply
7. Bonfire and jam sessions with local musicians
8. 4 (Breakfast and Dinner)
Whats not included in this tour
Items that are covered in the cost of tour price.
1. Air fare
2. Individual Tents. It will be available with an additional charge of 700 per person per night.
3. Festival Pass
4. Inner Line Permit to enter Arunachal Pradesh
5. Transport to and from Guwahati
6. Lunch (available on request at Rs 300 per plate).
7. Anything not mentioned in inclusions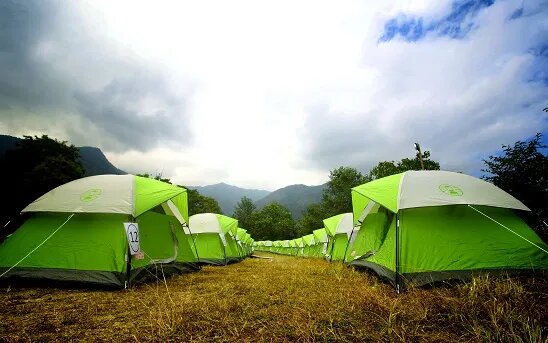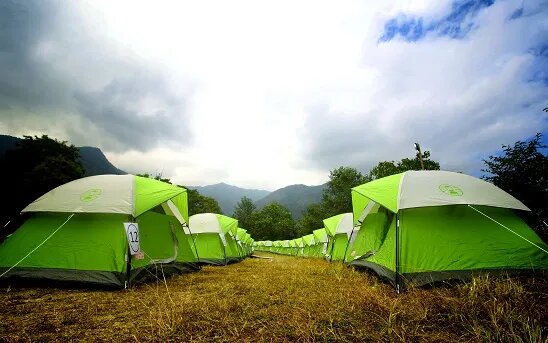 Refund
45 Days prior to arrival: 65% refund
26- 44 Days prior to arrival: 50% refund
5- 25 Days prior to arrival: 10% refund
Less than 5 Days prior to arrival: 0% refund
What is Hot Air Balloon Safari During a hot air balloon flight, the pilot rides in a wicker basket attached to a giant ripstop nylon balloon. The balloon has a burner pla
Read
Bheemeshwari is a small town in Karnataka's Mandya district, with a soft background of the unembellished and true to life rural India, with bullock carts in place of
Read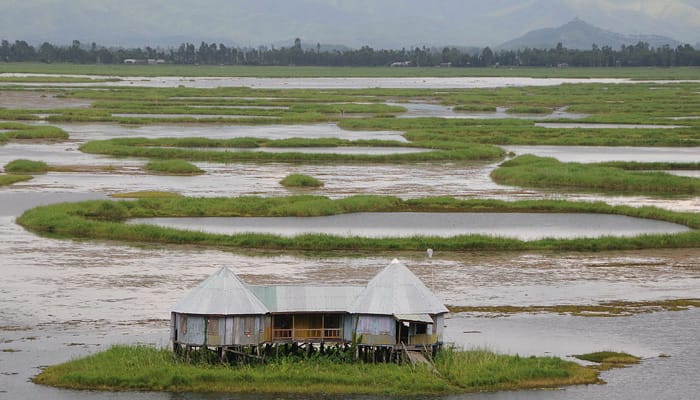 Loktak Lake is the largest freshwater lake in Northeast India and is famous for the  phumdis  (heterogeneous mass of vegetation, soil and organic matter at various stages o
Read