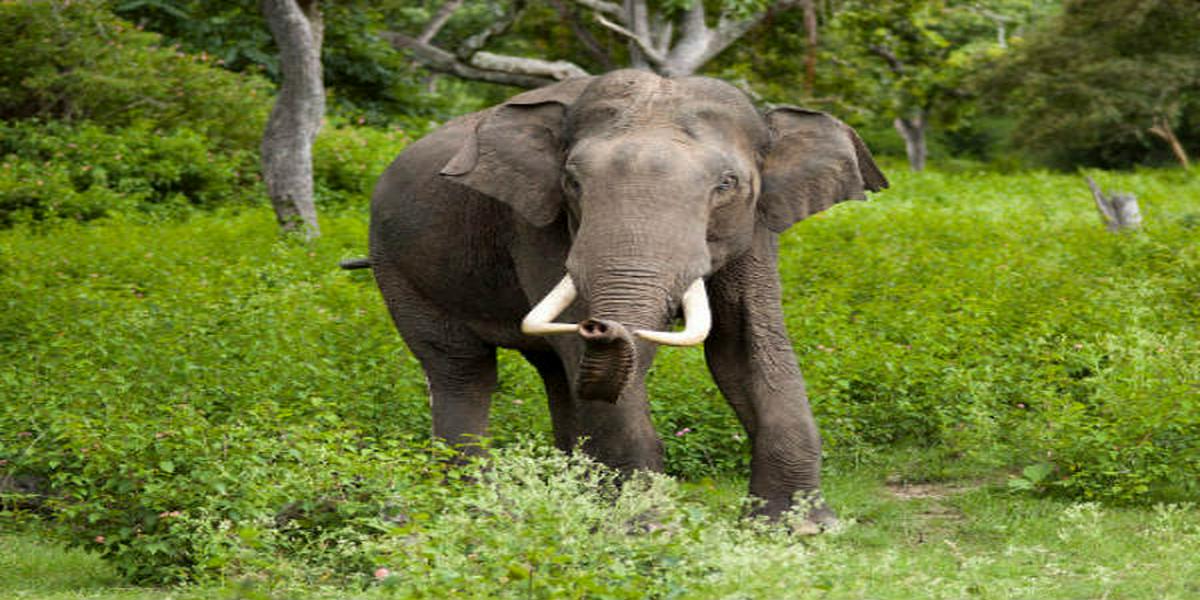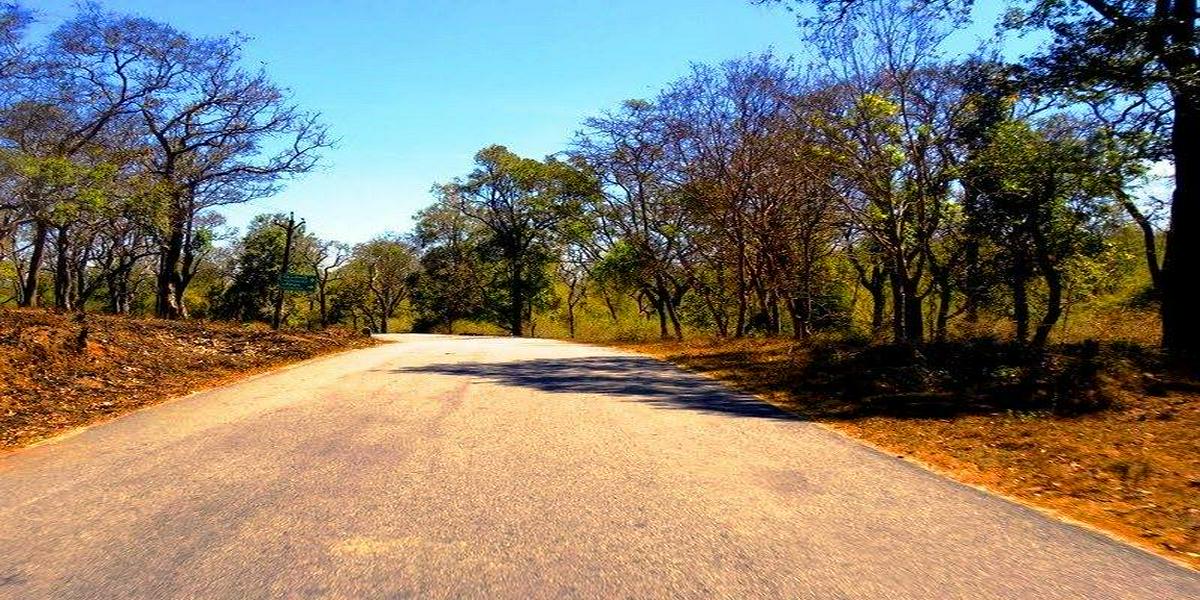 Bandipur Safari (2 Days)
Starting from INR 11000
Once the private hunting grounds of the maharaja, Bandipur is unapologetically wild terrain. Elephants roam in large herds, deer stare at you brazenly and peafowl flit in and out as they deem fit. Nestled at the foothills of the Nilgiris, Bandipur has had a long tryst with tigers. One of the thirty reserves identified across the country to save the tiger and its habitat, it's also one of the last refuges of the endangered Asiatic wild elephant. The Bandipur Safari Lodge is your way of being a part of this ecological haven.
Duration

Group Size

Difficulty

Season
Bandipur Safari (2 Days)
We all have a role to play in maintaining the ecological balance. Nothing makes you more aware of how much we take for granted than a visit to the wild. Be prepared to leave an environmental activist, as the wildlife experience is known to touch the deepest recesses of your mind. The sheer majesty of elephants so aware of their power, the enormity of the forest and its ancient secrets, the unblinking gaur that dares you to try stare him down, and if you're lucky, a glimpse of a tiger or leopard, arrogance clearly written on their feline features: is a resounding lesson in learning to respect nature. Our guests are taken every evening to the jungle with a trained naturalist for company. Bird-lovers will not suffer for company. With over two hundred species of birds including peafowl, hornbills, woodpeckers, the Crested Hawk Eagle, wagtails, blue jays, partridges, etc. one can spend hours trying to spot as many of these brightly hued winged creatures as possible. The premises are filled with herbs, medicinal and ornamental plants. The garden, by itself, inspires the naturalist in you. If ever your curiosity gets ahead of your knowledge, our naturalists are at hand: they'll clear any doubts you might have. End the day on a peaceful note, with the cicadas taking over the night shift from the birds: the perfect accompaniment to your campfire barbecue dinner.

The tour package inclusions and exclusions at a glance
Whats included in this tour
Items that are covered in the cost of tour price.
For 1 pax:

- Stay (twin-sharing basis)
- Lunch
- Dinner & Breakfast
- Safari into Bandipur Tiger Reserve
- Guided Nature Walk
- Forest entry charges and GST 18%.
Whats not included in this tour
Items that are covered in the cost of tour price.
- Everything not mentioned in Inclusion.
- Camera charges
Day 1 :

Click here to expand

- 12:30 Noon : Check in - 01:30 PM – 03:00 PM : Freshen up and have the sumptuous lunch spread for you at the Gol Ghar. - 03:15 PM : Tea/ Coffee, leave for a jeep safari into the Bandipur Tiger Reserve. - 03:30 PM – 06:45 PM : Drive for a jeep safari into the Bandipur Tiger Reserve. - 07:30 PM : Wildlife film show at the conference hall - 08:30 PM – 10:00 PM : Buffet Dinner at the Golghar & Bonfire

Day 2 :

Click here to expand

- 05:30 AM : Wake-up call, Tea Coffee - 06:15 AM – 09:30 AM : Drive into the Bandipur National Park - 09:30 AM :Get back to the lodge in time for freshening up and breakfast - 11:00 AM : If you must leave, we look forward to your next visit to discover the yet unexplored secrets of these hills.
Accomodation
The Bandipur Safari Lodge is built in contemporary architectural style with all the creature comforts. There are no television sets and air conditioning, though, as it's not really in line with the code of the 'being one with nature' experience. With well-appointed rooms, this jungle lodge can accommodate up to 60 persons at a time.

**Special** **Cottages** - **Weekday** : **Rs.9760** - **Weekend** : **Rs.11260** (basis double occupancy)
**Cottages** - **Weekday** : **Rs.8000** - **Weekend** : **Rs.9500** (basis double occupancy)
Seasonal hike applicable on above tariff
Tariffs are per person per night on twin-sharing basis(For Single Occupancy 30% Extra).
Tariffs are per person per night on twin-sharing basis.
Transfers to & from our resorts are not included in the tariff.
Single occupancy charges are applicable.
Tariff for children (accompanying parents) between 5 and 12 years is 50% discount on the tariff.
Tariff May be changed without prior notice.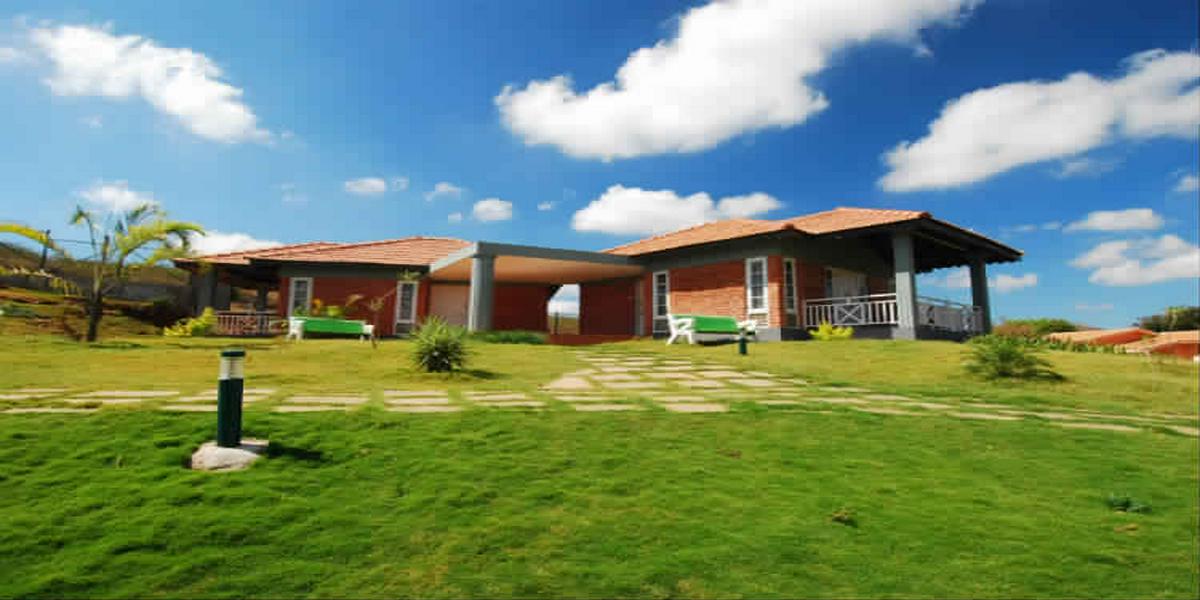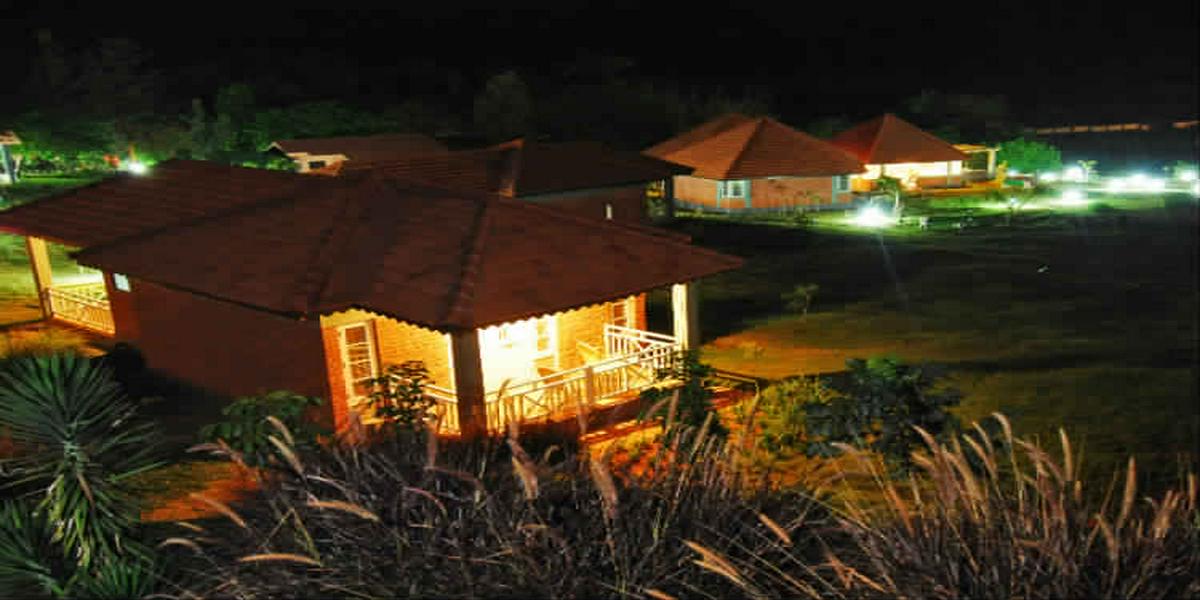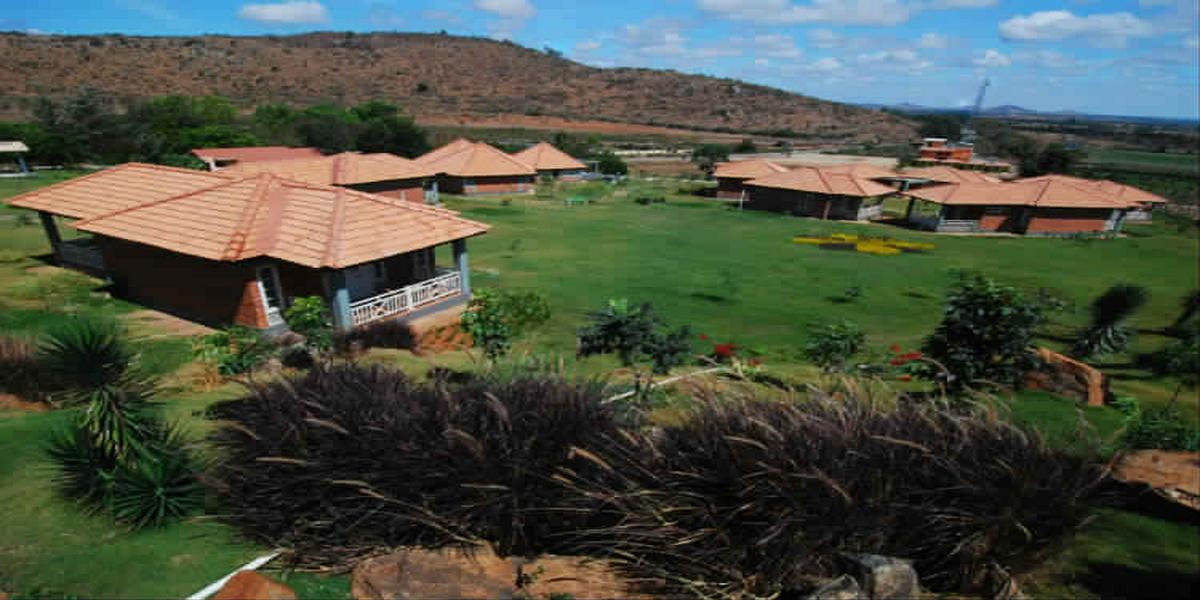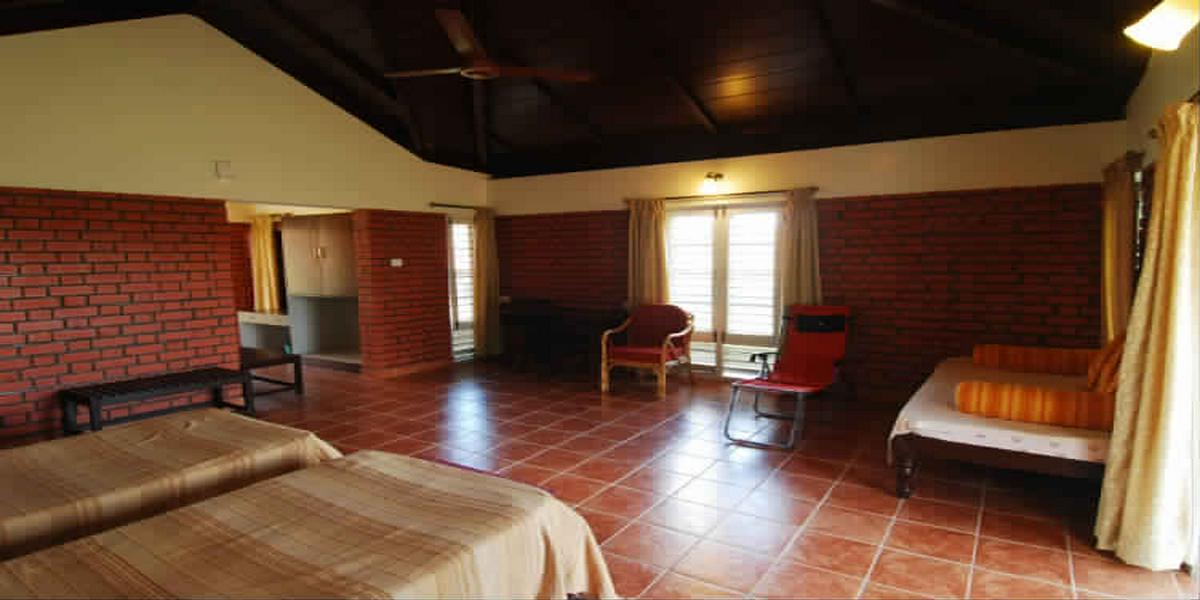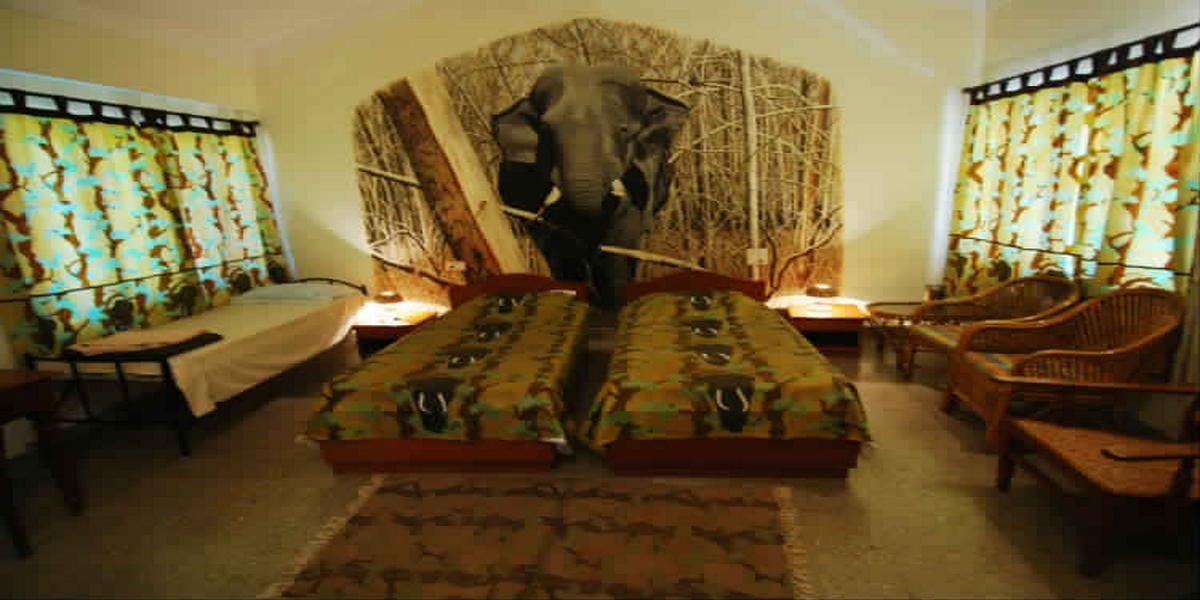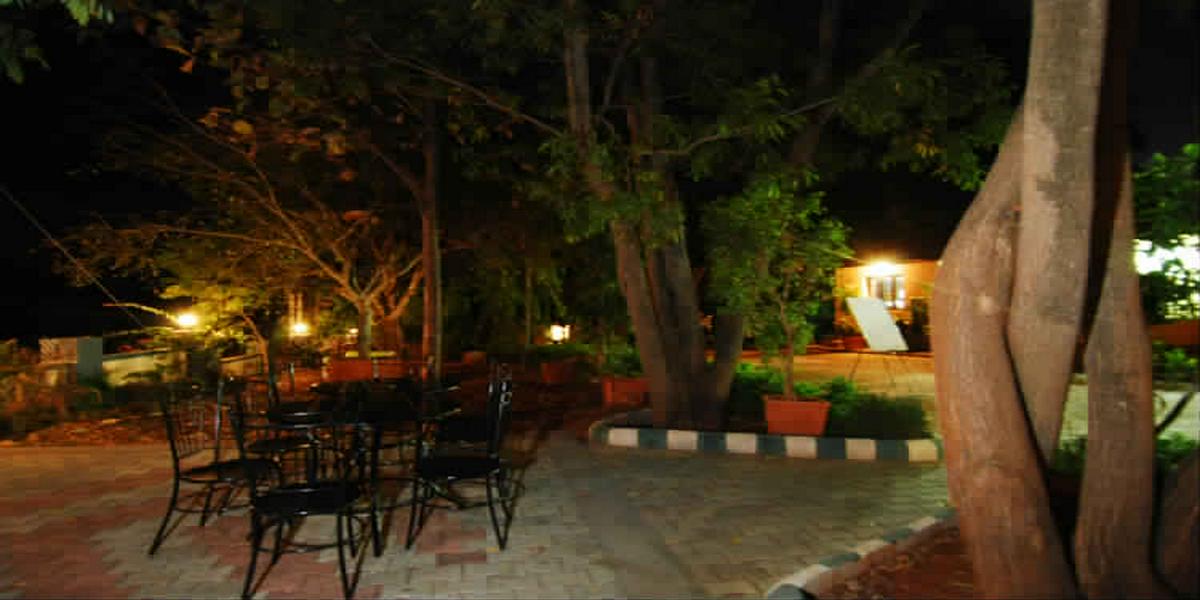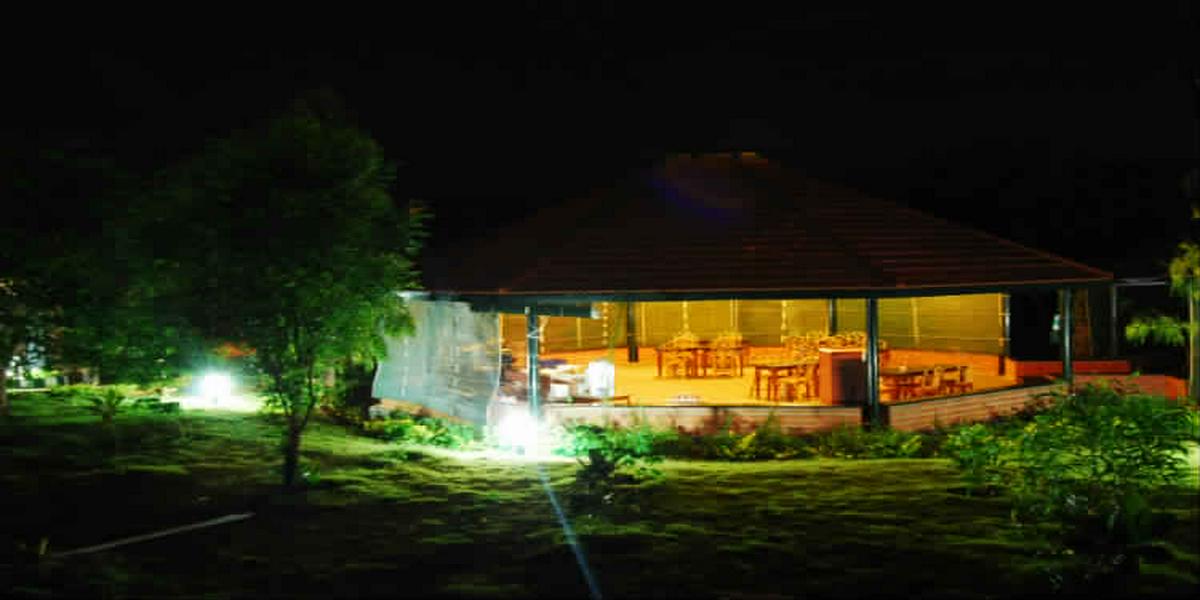 Essential
- Dress for comfort. Do avoid bright colours and stick to muted shades of green, black, grey and brown. The more you meld with the background, the better. - Wear comfortable walking shoes. - Avoid smoking - anything can start a forest fire. - You'll be spending a lot of time outdoors. Don't forget your hat, sunscreen, sunglasses, torch, etc. - Avoid plastics. We're really trying to cut down on plastics. - Don't put perfume while going to safari. - PETS ARE STRICTLY NOT ALLOWED
Refund
Life is unpredictable and we understand that sometimes you have to cancel or change your trip dates and it is our endeavor to make it as easy as possible for you. However, please understand that we plan everything including guide fees, permits, accommodation and ration in advance. Therefore, any cancellation means inconvenience and certain losses to the people involved in various stages of the program. Keeping that in mind, our cancellation charges are as below, - Cancellations prior to 30 days from the start of the event: Full refund as cash. - Cancellations between 30 days and 15 days to the start of the event: 50 % refund as cash. - Cancellations less than 15 days to the start of the event: No refund. - Cancellations will be accepted only by email. Note: We reserve the right to cancel a program before departure in the event of logistical problems arising due to natural calamities, strikes, wars or any other circumstances that make the event inadvisable. In this case, we will refund 50% of the event fees.
Karnataka is definitely a complete package. From travellers to explorers, historians to nature lovers, campers to adventurers, everyone seems to admire its beauty, making it one of the most desirab
Read
Once the private hunting ground of the Maharaja of the princely state of Mysore, it is now known as Bandipur National Park. In the state of Karnataka in South India
Read
Ranthambore National Park is considered to be the most famous park in North India. Not only Rajasthan, but tourists also come from several corners of the world to see the beauty of the forest, this
Read
Who does not want to see wildlife closely, Wildlife safari is full of adventure which everyone wants to enjoy. For those who like to go on adventure trips, there is
Read
Vidurashwatha is a small village located in the Gauribidanur taluk ofChikkaballapur district in the state of Karnataka, India. Situated near the Karnataka–Andh
Read
Bheemeshwari is a small town in Karnataka's Mandya district, with a soft background of the unembellished and true to life rural India, with bullock carts in place of
Read
Shravanabelagola (Śravaṇa Beḷagoḷa) is a town located near Channarayapatna of Hassan district in the Indian state of Karnataka and is 144 km from Bangalore. The Gomm
Read
Dharmasthala is an Indian temple town on the banks of the theNethravathi River in the Belthangady taluk of the Dakshina Kannada district in Karnataka, India. It is a
Read